Research Institute
The ATL Research Institute is a world-class complex R&D center in battery materials, simulations and characterizations. It is comprised of 20 independent laboratories, including a central analytical laboratory, a simulation center, an advanced material synthesis laboratory, a process control laboratory, and others. The ATL's R&D team boosts approximately 1200 R&D scientists and technicians, including more than 66 doctors and almost 440 post-graduates, many of whom have studied abroad. Our specialties include electrochemistry, organic chemistry, physical chemistry, analog computation, quantum chemistry, machine design, and others. ATL has applied for more than 2000 patents of which more than 1200 have already been granted. Our patent portfolio leads our peers both domestic and abroad.
Advanced Materials
ATL Research Institute operates an Advanced Material R&D Center staffed with leading material experts. We have independently developed advanced cathode materials, advanced anode materials, electrolyte formulations, modified separators, and solid-state materials. ATL has a broad patent portfolio of more than 800 patents. Our expertise in materials allows ATL to continue developing and launching industry leading, state-of-the-art batteries.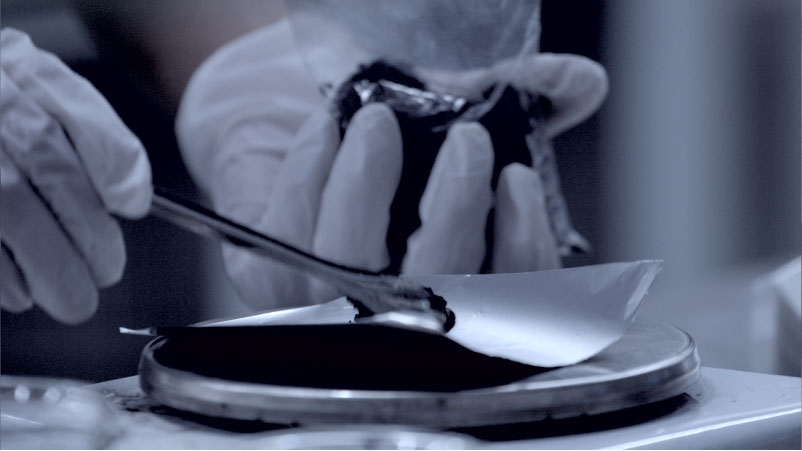 Simulation
The ATL Research Institute operates a world class Simulation Center that has attracted talented scientists from around the world to work on topics such as:
Simulation of electrode materials

Simulation of electrolyte materials

Simulation of interface of electrode and electrolyte

Simulation of drop

Simulation of mixing and dispersal of high viscosity fluid

Simulaton of pack thermal management of safety and reliability
Characterization
ATL Research Institute has a Central Laboratory which received its CNAS certification in 2008. It is equipped with the most advanced instrumentations and testing chambers. More than 6,200 testing channels can be used for chemical analysis, electrochemistry analysis, thermal analysis, reliability testing, thermal safety testing, and mechanical safety testing. The capital investment for R&D equipment is nearly US$60 million. Part of the Central Laboratory charter is to independently develop advanced analytical techniques pertaining to lithium-ion batteries, including the rapid evaluation of materials and prototype cell design methodology, a systematic methodology in cell failure mechanism, the enhancement of battery performance and long-term life prediction, and the assessment of battery abuse. The Central Laboratory is also tasked with making safety improvements, and overall product quality.
Integration Design
The founding philosophy of ATL has always been to focus on customizing and optimizing cell designs by putting the emphasis on quality and a safety-first concept. With an over-arching product design perspective, ATL seeks to deliver optimal and holistic solutions to its customers, taking into consideration elements such as product performance, material selection, cell structure, energy density, cycle life, simulation, verification, supply chain, product cost, quality implementation, manufacturing process and equipment development.
Smart Manufacturing
ATL's smart manufacturing methodology is in line with the policy of the Ministry of Industry and Information Technology (MIIT) to integrate IT and advanced manufacturing. We implement a smart traceability system so that we may monitor at all-time incoming materials, production batches, key operations, critical machinery, and processes for all our products. Coupled with advanced flexibility and a high degree of specialized automation, ATL's smart manufacturing concept allows us to maintain superior quality control while ensuring that we can meet our customers' volume requirements in a timely manner.
Packing

Electrolyte injection

Formation

Open circuit voltage testing